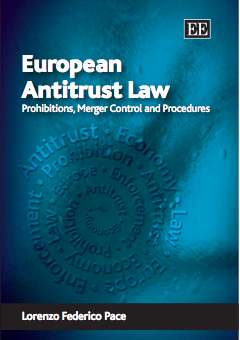 The modification of the European Antitrust Law system, which concerns both the substance of the prohibitions and the system of enforcement, called for a thorough re-examination of this sector
.
Against this background, this book offers a new and coherent organisation of the subject. It takes into consideration the changes not only to the interpretation of Articles 101 and 102, but also to the procedural aspects related to Reg. 1/03. In this context, the reform of Reg. 139/04 on European merger control is also fully taken into consideration.
"European Antitrust Law" places current EC antitrust and merger control rules in their historical context, considering both the economic foundations and guiding principles of the law.
It will therefore be an invaluable and stimulating guide to EC antitrust for scholars, students and practitioners alike.
Author: Lorenzo Federico Pace